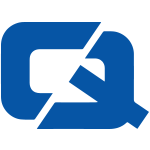 The new careless driving rules announced by the government "do not go far enough" to penalise motorists who drive without car insurance, it has been claimed.
Maggie Game, head of car insurance at Direct Line, said the changes, which will see uninsured motorists who cause death by driving face prison sentences, should be extended to take into account all uninsured drivers who take to the roads.
According to Ms Game, there are currently around 1.5 million uninsured motorists driving in the UK, creating a "significant risk" to lawful road users.
Such motorists add approximately £30 to car insurance premiums, she stated.
"The law needs to hold uninsured drivers responsible for their actions before they cause fatalities on our roads," she added.
Simon Douglas, director of AA Insurance, said the new laws are expected to be "widely welcomed" by the UK's insurance industry.
Many providers already refuse cover for drivers convicted for careless driving, he explained.