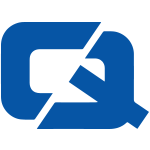 Most drivers feel the presence of the UK's speed camera network has an adverse impact on their driving, a survey has shown.
A poll by RoadPilot found 53 per cent of motorists think their attention is distracted by the road ahead as they look out for camera traps.
Many also think there is insufficient signage to notify them of local speed limits and some admit they brake instinctively on seeing a speed camera.
RoadPilot chief executive officer James Flynn said: "It is worrying that many people think speed cameras are having an adverse effect on their driving, especially given they were introduced as a means of improving road safety in the first place."
The firm has just released a device called the microGo, which it says helps drivers to be more aware of their speed by using technology more accurate than a car's standard speedometer.
Drivers who are caught going too fast by cameras face fines, penalty points on their licences, and a possible increase in their car insurance costs.
According to Speed Cameras UK, the country's 6,000-strong camera network results in around £20 million worth of profits for the Treasury.