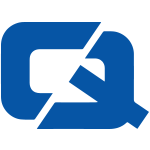 Some Lincolnshire drivers could have been saved form a potential car insurance claim recently by police looking for defective vehicles.
Officers in the county recently held a road safety campaign in which they used automatic number plate recognition (ANPR) technology to spot motorists who were driving illegal vehicles.
Almost 3,000 automobiles were surveyed with the technology, with 132 vehicles being pulled over for additional checks.
Some 21 of these automobiles were then given prohibition notices after police found them to be defective.
Meanwhile, three cars were seized because they were without a valid excise licence, while two minibuses were also confiscated because they were not insured and had been carrying passengers past the capacity limit.
"It's clear that although more vehicles passed through the ANPR cameras and there was an increase in the number of vehicles stop-checked, there were fewer numbers of vehicles seized than on either of the previous operations," stated Sector Inspector Tony Smith.
The last operation saw 35 vehicles seized, 19 for being without adequate car insurance.