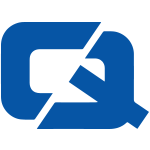 Car insurance customers who drive for work could be set to adhere to a string of new safe motoring regulations in a bid to reduce the risk of them having an accident while on the job.
This comes after the Department for Transport pledged to lend its support to a campaign led by RoadSafe, which will see the implementation of a new programme for the driving at work industry aimed at raising awareness on being safe behind the wheel.
Road safety minister Jim Fitzpatrick commented: "We are determined to reduce the risks that people who drive for work face on the roads."
According to recent figures, some 200 serious injuries and fatalities occur every week as a result of crashes involving work drivers.
Meanwhile, the Royal Society for the Prevention of Accidents recently pointed out that there is a skills gap when it comes to training young car insurance policyholders who are required to drive for work.
Visit the #1 Car Insurance page