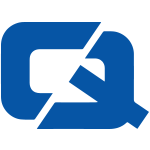 Consumers on the lookout for a used car have been advised that scouring the market for convertibles could reveal some bargain deals.
According to motor information source HPI, an oversupply of the sporty vehicles in the UK has meant that used car customers can find good prices for them with relative ease.
Martin Keighley, valuations expert at HPI, stated that cars such as the Mini Convertible, Micra CC and Fiat 500C all represent good value purchases for convertible shoppers.
Additionally, HPI figures show that the Audi TT Roadster ranks top among vehicles likely to retain their value in the long-term.
Mr Keighley recommended the cars to buyers, saying: "People are obviously still remaining frugal during the difficult financial climate. However, as models are becoming more affordable, convertibles are quickly becoming the best all-rounder for style and value."
This comes after research from Carsite.co.uk earlier this month suggested that used car buyers should look to act as soon as possible in order to avoid a predicted rise in average prices.
For the #1 car insurance, visit ChoiceQuote