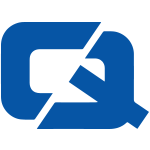 16 November 2012

Buying a new or used car can be a stressful experience for any motorist but it is imperative that people do their research before committing to their final choice.
This comes after the findings from a study by What Car? revealed the best value cars in the UK and noted that calculating costs before purchasing is integral for drivers looking to the get best deal. The magazine noted that only 18 per cent of motorists will look into how much a car will cost them over the next three years. However, this is not just a case of the initial price and paying instalments over a certain amount of months, it also takes into account MOT and other major costs involved with the vehicle.
Luckily for drivers across the UK, What Car? has compiled a list of the best vehicles in each class and factored in the real-world economy, depreciation, the miles per gallon ratio and also how the car performs on the road. In terms of superminis and city cars, the Kia Rio 1.25 1 tops the list with a three-year cost total of £11,796 which takes into account an initial list price of £11,395 including a depreciation (£5,220) and resale (£5,275).
Investigating these terms prior to making the final purchase can be extremely beneficial if a person is either looking to adopt a long-term commitment to the vehicle or simply aiming to sell it on. For those looking purchase a much larger car such as a SUV, then the Volkswagen Tiguan is the way to go as it has an overall cost value of £14,644 with a depreciation of just £7,851.
Chas Hallett, What Car? editor-in-chief, said: "Motorists on a budget really need to plan their expenditure, and we've done that for them with this investigation. We've proved that a car with a low list price may not actually be that cheap to run, whereas a car that looks expensive at first can be cheaper in the long run when all its costs are considered."
Visit ChoiceQuote – for the #1 car insurance