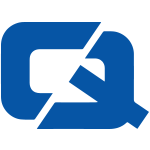 Car insurance customers may be among those increasingly choosing 'budget' cars identified by a new study has revealed.
According to Manheim's Market Analysis report, overall prices for all cars sold in July fell by 6.3 per cent compared with the previous month.
However, average selling prices for small and large coupe vehicles were found to have increased by 2.6 per cent and 1.3 per cent respectively.
Mike Pilkington, managing director of Manheim Auctions and Remarketing, said difficult conditions for the used car market look set to continue.
"However, reassuringly, interest in the lower priced 'budget' vehicles at auction remains high confirming that there continues to be demand in the marketplace if the price is right," he commented.
Manheim's study follows a report published last month by British Car Auctions which showed used car values fell significantly during the second quarter of this year.
It said average values were £390 lower in the second quarter at £5,332, compared with £5,722 during the previous quarter.