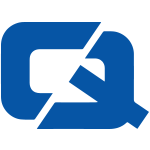 Motorists looking to purchase a new vehicle have been advised to do so soon to take advantage of the scrappage scheme before it ends.
The Department for Business, Innovation and Skills has reminded drivers that the scheme is now in its closing stages, with funding for less than 82,000 vehicles now available.
Final vehicle orders from manufacturers will be quota-based and dependent on brand popularity, with the initiative due to end next month.
Business secretary Lord Mandelson expressed satisfaction with the success of the scheme so far and urged would-be buyers to act now in order to avoid disappointment.
He said: "I would urge people who are still keen on taking part to put their orders in as soon as possible as time is running out."
Last week, the Society of Motor Manufacturers and Traders praised the scheme for the positive effect it has had both on the economy and on the environment, due to the number of inefficient older cars which have been taken off the road.
ChoiceQuote – the #1 car insurance page