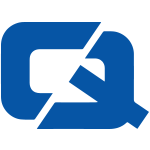 New vehicles purchased by UK motorists are performing increasingly well in terms of CO2 emissions, according to new research.
The Society of Motor Manufacturers and Traders (SMMT) has published data which shows that the emissions of an average new car sold in 2009 stood at 149.5 g per km.
This represents a 5.4 per cent decline on the figure recorded the previous year, as well as being 21.2 per cent lower than the base level from 1997.
Paul Everitt, chief executive of SMMT, said that this is partly due to advances in vehicle technology, as well as the role played by the scrappage scheme in making this technology more accessible.
He therefore called on the government to introduce further measures to encourage take-up of green cars.
Mr Everitt said: "Developing a long-term and consistent approach to vehicle taxation and environmental incentives will be important in maintaining the current rate of improvement."
This comes after the government last month revealed that it will be launching a new scheme which offers grants to buyers of environmentally-friendly cars.
ChoiceQuote – the #1 for car insurance