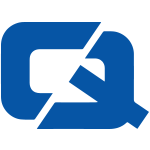 Motorists looking to take a long car journey during the upcoming bank holiday weekend have been advised to ensure that they have their car checked by a mechanic beforehand.
Advice from FOXY Lady Drivers Club has called on drivers to ask garage professionals to perform basic checks on the general performance of their vehicle to avoid the failure of any crucial components.
A typical car check will include inspection of tyres, lights, brake fluid, oils and coolant levels or vehicle carbon dioxide emissions, and is likely to be significantly more affordable than it would be to repair any of these features should they go wrong.
Steph Savill, founder of FOXY, said: "Adding a 20 minute car check to our pre-holiday plans … can minimise the chances of our car letting us down and causing untold stress because this wasn't the perfect weekend we dreamed of."
Last month, car repair company Kwik-Fit reminded motorists that ageing tyres could cause performance issues even if the treads appear to be in tact.
ChoiceQuote – the #1 for car insurance