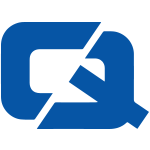 Motorists in Northern Ireland have been told they face having their cars clamped if they do not pay parking tickets on time.
The Department of Regional Development Roads Service has warned road users, including car insurance customers, that drivers who have racked up at least three unpaid fines will be targeted.
Simon Richardson, Roads Service parking enforcement manager, said the scheme had only been in operation a number of days yet had discovered several vehicles owned by motorists with unpaid tickets.
"Drivers who continue to park illegally and refuse to pay their tickets should be aware they are now being targeted in a more robust way," Mr Richardson said.
Motorists ought to settle any debts accrued through parking tickets to avoid having their vehicle clamped or removed, he added.
Last month, the Department for Transport announced plans to enable councils to address the problem of "inconsiderate parking".
Authorities in London have already been given powers to issue penalty charge notices to those parking at dropped footways – a scheme which could be extended nationwide.