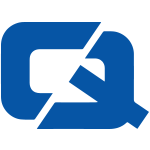 Motorists have been advised to choose their car insurance policy based on the level cover provided, not just the price.
According to the Association of British Insurers (ABI), while many people are tempted to go for the lowest price option, the current economic climate should encourage them to change this mentality.
Media relations officer at ABI Malcolm Tarling commented: "People should always buy on cover, not just price."
He explained that the starting point should be to seek a policy that is right for the driver's needs.
The fact that the insurance industry is such a competitive market, he added, means there should be no reason as to why the cover on a policy should suffer due to low prices.
Motorists are therefore advised to shop around for their car insurance policy, which indeed many already do.
Figures from research firm Mintel recently revealed that 19 million Brits have used a price comparison site to search for, compare or buy a finance product.
Visit the #1 Car Insurance page