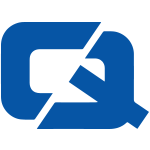 The Association of British Insurers (ABI) has called on the government and safety groups to work together to reduce the increasing problem of whiplash claims.
In a report published today, the ABI claimed that nearly 1,200 people claim for a whiplash injury following a motor collision every day.
The 430,000 whiplash claims made in 2007 cost the car insurance industry nearly £2 billion in payouts and it is estimated that the NHS now spends £8 million a year treating injured patients.
Stephen Haddrill, the ABI's director general, said: "Whiplash imposes unacceptable costs to individuals, businesses and the state."
Mr Haddrill has proposed a new framework to help learner drivers understand the importance of stopping distances.
He has appealed for vehicle manufacturers to produce more information on adjusting car head restraints and has called on the government to establish clearer guidance for NHS workers to effectively diagnose and treat whiplash.
Still, according to a Department for Transport study, British roads are now safer because there are fewer rogue drivers to cause accidents.
Visit the #1 Car Insurance page