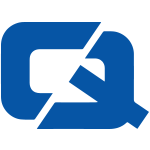 More people could take out green car insurance as UK drivers are becoming increasingly careful about making environmentally-friendly purchases, a recent survey suggested.
The results of an Auto Trader poll found that more than half (51 per cent) of motor insurance policyholders plan to buy a more carbon-efficient vehicle when they next upgrade.
Some 61 per cent said cars and vans with high emission levels should be taxed more than they are at the moment.
John Buckley, managing director of Carbon Footprint, said: "When people go out looking for cars, they do tend to…look at the CO2 emissions and the miles per gallon that the car does. More and more people are doing that."
As well as concern for the environment being a motivation for this trend, he said many drivers realise that it is more cost-effective to have a vehicle that uses less fuel.
This could mean that more people will be looking to take out green car insurance some time in the near future.
Auto Trader's survey also found that fuel consumption was an important factor when buying a car for 77 per cent of respondents.
Visit the #1 Car Insurance page