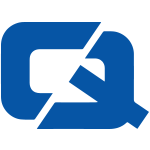 Motor insurance customers in Humberside are likely to experience an increased feeling of safety when driving on the area's roads, thanks to the success of a relatively young policing initiative.
Humberside Police's Roads Crime Section (RCS), which has been in operation for only four years, has led to the arrests of an unforeseen number of motorists caught flouting the law of the roads.
The team, which focuses on bringing those who commit various driving offences to justice, has revealed that the arrests it has made have led to offenders spending a collective 400 years in prison.
Chief Superintendent Colin Andrews commented: "These latest figures demonstrate just what can be achieved by proactive policing and I commend the excellent work of the RCS and the rest of their colleagues in Humberside Police."
Meanwhile, motor insurance customers in Rochdale were recently warned by Greater Manchester Police that they will face serious repercussions for failing to adhere to laws imposed by the Department for Transport.
Visit the #1 Car Insurance page