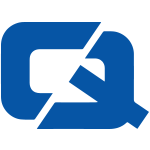 Car insurance customers have been advised that spending just a few minutes having their vehicle's oil levels checked could save them a substantial amount of money.
According to vehicle service centre network Carcraft, motorists who fail to keep a regular eye on their oil could be faced with a hefty repair bill.
It has therefore pledged to offer free checks to motorists who bring their cars to them during National Oil Check Week, which is currently taking place until June 19th.
This comes after a recent survey conducted by Comma Oil showed that 50 per cent of drivers do not check their oil, while five per cent do not even know what a dipstick is.
Carcraft's group service manager Joe Conlin warned: "It's essential your car has sufficient oil if you want to avoid a hefty and unnecessary repair bill."
Meanwhile, motoring website motors.co.uk recently revealed just how much time an average driving dad spends taxiing his children around – six months of his life.
Visit the #1 car insurance page at ChoiceQuote