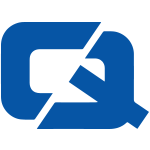 Car insurance customers have been reminded of the importance of ensuring their vehicle is in good working order.
According to Seat, checking a car's fluid levels is a particularly important activity for all motorists from time to time.
It has therefore reminded people who drive a Seat that they are likely to be eligible for a free check, regardless of whether they have it serviced by a Seat franchised dealer.
This comes after the car manufacturer conducted a survey of UK drivers to find out how often they check their fluid levels – and found disappointing results.
Head of aftersales at Seat Nigel Griggs commented: "Any driver would obviously be well-advised to ensure his car is in tip-top condition, and Seat's free check is a simple, easy way to get that peace of mind."
Meanwhile, car care provider Comma recently claimed that young motorists are particularly lazy when it comes to checking the oil levels in their car.
For the #1 car insurance – visit ChoiceQuote