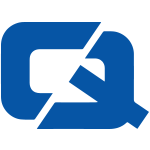 Car insurance customers looking to upgrade the safety of their vehicles might want to consider fitting new tyres.
According to tyre organisation Marshal, its new MATRAC MH11 contemporary performance tyre would be the perfect option for doing so.
It claimed that the directional tread tyre, which is available for family saloons such as the Volkswagen Golf, Ford Focus and Vauxhall Astra, is suitable to Britain's climate and road surfaces.
A spokesperson for the company commented: "The introduction of the MH11 gives Marshal the unusual facility of offering its family car customers the choice of an asymmetric tread pattern (MATRAC KH35) or a directional one (MATRAC MH11).
This comes after Continental Tyres recently launched an advice website aimed at educating car insurance customers on the best ways of safety checking their tyres.
It claimed that too many drivers ignore their tyres meaning that a huge amount find themselves unprepared when faced with a puncture or a flat.
Visit the #1 car insurance page