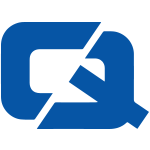 Lack of preparation left many car insurance customers stranded in the snow last week, the Institute of Advance Motorists (IAM) has claimed.
It stated that while a lack of salt and grit available for the roads could be held to blame for the problems faced by drivers amid the worst road conditions in years, part of the responsibility must be given to inexperienced motorists.
Chief examiner at the IAM Peter Rodger warned: "Blizzards and strong side winds are predicted, with more snow and ice, plus the inevitable local flooding that follows.
"These would challenge even experienced drivers."
He therefore advised drivers to be prepared for the imminent danger brought by snow, heavy rain, flooding, fog and high winds.
Land Rover car insurance customers have recently received support to help them to cope with the current spell of adverse weather conditions.
The manufacturer pledged to provide free winter health checks for its customers' vehicles.
Visit the #1 Car Insurance page