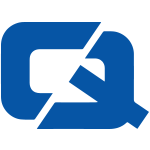 Car insurance customers throughout the UK could be set to receive guidance when it comes to the important vehicle maintenance task of checking oil.
Vehicle care specialist Comma is to embark on a roadshow entitled National Oil Check Week, which will see oil checking experts visit centres in Edinburgh, Manchester, Bristol and Kent.
The idea is that by educating some 30 million car insurance customers nationwide, Comma will help to contribute to reducing the levels of expensive repairs required by drivers every year.
A spokesperson for the organisation commented: "Motorists are risking up to £300 million a year in repairs on engines that have seized up because the oil level is too low."
This comes just days after Continental Tyres launched a new website aimed at advising motor insurance customers on the best ways to check car tyres.
It claimed that the site www.3minmax.com comprises some of the fastest and easiest ways to maintain tyre safety.
For the best car insurance – visit ChoiceQuote