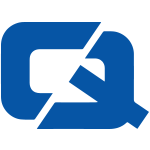 Car insurance customers planning to embark on a bank holiday weekend journey over the next few days have been urged to take care when it comes to potholes.
The Institute of Advanced Motorists (IAM) warned drivers that they may come across some unfamiliar roads on their travels that are littered with potholes.
IAM's chief examiner Peter Rodger advised: "Leave plenty of room between you and the vehicle in front so that you can see the road surface before you drive or ride on it."
He added that motor insurance customers should be considerate towards other people on the roads, such as cyclists, saying they should give them "a wide berth" when passing.
Meanwhile, West Yorkshire Police recently issued a warning to drivers, reminding them of the importance of getting regular eye checks.
This comes after officers conducted stop checks on a handful of drivers in Almondbury and Newsome, testing them to see whether they could read the number plates ahead of them.
Visit the #1 Car Insurance page