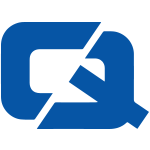 Motor insurance customers who want to cut the cost of buying a new vehicle have been urged to avoid rushing into any purchases.
Used car specialist HPI warned that even if a car appears to be of an acceptable standard, it could in fact be a potentially-dangerous cut 'n' shut.
Therefore, it has urged car insurance customers to consider any second-hand purchase carefully, as cut 'n' shuts can be deadly.
Nick Lindsay, director of HPI, commented: "It's essential that people make sure they take the necessary steps before purchasing a vehicle, including a history check and independent vehicle inspection."
He added that cut 'n' shut cars could also leave buyers financially worse off, as it would be worth nothing when they come to sell it.
The warning comes after British Car Auctions reported that the value of the average used LCV rose for the second month in succession during February.
Visit the #1 Car Insurance page