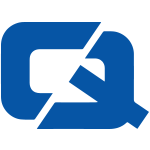 Motor insurance customers planning a driving trip this Easter have been urged to examine their tyres to ensure age has not got the better of them.
According to the Royal Automobile Club (RAC) Foundation, it is not enough for tyres to simply be of sufficient tread depth, if there are signs of cracking or aging then they are not safe.
RAC Foundation spokesman Philip Gomm advised: "Manufacturers recommend tyres be replaced if they are more than ten years old and drivers can find the date of production stamped into the rubber of the sidewall."
He added that those who are unsure about their own tyres should not risk driving long distances and consult an expert.
This comes after tyre specialist Protyre announced that it is to offer free safety checks to car insurance policyholders all over the UK this week, before thousands of people take off on trips for the holidays.
Visit the #1 Car Insurance page