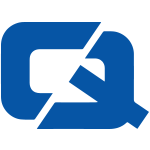 Huddersfield car insurance customers have been warned that bad eyesight could lead to a driver causing an accident on the road.
West Yorkshire Police have urged motorists to visit an optometrist for an eye test to establish whether they need glasses or if their prescription needs to be adjusted.
They claimed that those who fail to do so and who are consequently involved with an accident will ultimately face serious consequences.
This comes after officers from the force, along with the Driver Vehicle and Licensing Agency, carried out a two-day initiative in the Almondbury and Newsome areas to see if drivers' eye health was up to scratch.
Sergeant Rachael Bairstow explained: "The test was simply to check whether the drivers who were stopped were able to see a registration at the required distance."
All 89 of those stopped passed the test, she added.
Meanwhile, the Royal Automobile Club recently advised motor insurance customers of the importance of looking after their tyres to ensure they are safe on the road.
Visit the #1 Car Insurance page