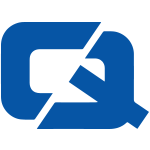 10 December 2012

People all across the UK will be hurrying to buy Christmas presents before the festive rush kicks in.
For those hitting the high street, M&S Bank is warning of the threat of thieves during the coming weeks and that taking out the correct car insurance is important for any motorist.
The company noted that seasonal shopping trips mean that the average value of vehicle's contents could top around £263 per visit, making them an attractive proposition for any opportunistic thief.
Neil Rogers, head of insurance at M&S Bank, said: "Unfortunately this time of year does mean the car boot can become a target for opportunistic thieves, so it's important to make sure you've got adequate vehicle content cover for your Christmas shopping."
Motorists are being urged to check their current policy to see what they are covered for to ensure that if the worst does happen they are not left out of pocket during the festive period.