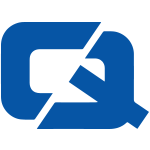 Car insurance
tends to be more expensive in cities than in other parts of the UK, according to one expert.
Graeme Trudgill, technical and corporate affairs executive at the British Insurance Brokers Association, said purchasing car insurance in Birmingham and London can be "extremely expensive".
High rates of crime, volumes of traffic and number of junctions where accidents often occur are all reasons why insurance premiums for drivers in these areas can be more costly than those in other regions, Mr Trudgill stated.
Yet motorists should not be tempted to try driving without insurance, as "the net is tightening" as the authorities aim to crack down on such offenders, the expert warned.
Instead, they should seek the advice of a broker to find the best insurance deals, he recommended.
"They can get you affordable insurance, they can help you pay it in instalments, they can get you a policy to suit your pocket," he said.
According to figures from the Motor Insurance Bureau, 150,000 uninsured vehicles were seized over the course of 2007.