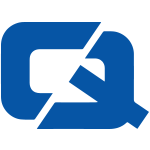 For those who think that Friday 13th is an unusually busy day for the car insurance industry, their superstition is getting the better of them.
Breakdown specialist Green Flag has reported that the unlucky date last year was actually a quiet one for its vehicle attendees.
In fact, the number of breakdown calls received by Green Flag was down by 12.5 per cent on Friday 13th June, from the average 2008 Friday.
Head of the organisation Dan Robinson commented: "In 2008, Friday 13th was one of our quietest Fridays of the year.
"Hopefully motorists' superstitions will be reflected in their driving attitudes and they will take extra care on our wintry roads."
The Retail Industry Motor Federation recently issued a similar warning to motorists, as well as advising them to winter proof their vehicle.
It claimed that drivers should pay particular attention to their tyres, ensuring they are adequately prepared to deal with icy or snowy roads.
Visit the #1 Car Insurance page