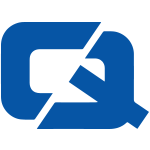 03 May 2013

Car insurance premiums have fallen since the start of the year, according to new figures by the AA.
On average, the quoted premium for yearly car insurance in the UK is £747, which is not only a drop of 1.4 per cent since the start of the year, but also marks a 4.1 per cent decrease from this time last year. These drops will inevitably be good news for consumers, who have seen car insurance prices soar over the past three years.
AA Insurance director Simon Douglas said: "Car insurance has not been far from the headlines for all the wrong reasons, as insurers struggled to balance premiums against claims costs. Sharp hikes in personal injury claims, fraud and uninsured drivers, to say nothing of last year's gender directive and changing regulations, have all helped to pile on the pounds."
It was not all good news however. Policies that cover theft, third party drivers and fire have actually risen by two per cent in the last four months, now sitting at £1,128. This figure is also a 0.9 per cent increase on the average this time in 2012. A recent EU initiative has also seen premiums rise by at least 20 per cent for women, with insurance firms no longer being able to take gender in account when calculating insurance rates.
It seems as though car premiums are set to remain low for the rest of 2013 due to various governmental clampdowns. One such move was cracking down on those who commit fraudulant whiplash injury claims.
The results are based on calculating averages from cheap quotes that were available from a variety of providers and lenders on price comparison sites. These cheap quotes were then based against fixed risks.
Visit ChoiceQuote – for the #1 car insurance.