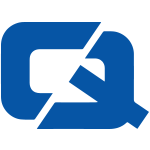 People hoping to reduce their outgoings have been advised against cutting car insurance policies by the British Insurance Brokers' Association (Biba).
Technical and corporate affairs executive Graeme Trudgill suggested savings could be made by reducing the level of car insurance cover, but he warned people of the risks attached.
He said comprehensive insurance is almost essential: "If you slip on an icy patch and hit a tree then you won't have cover for damage to your car."
Mr Trudgill added that car insurance is a priority because it is a legal requirement.
Despite the compulsory requirement that all drivers have their vehicles insured, an American Express survey has revealed that two per cent of Britons plan to bring these monthly policy payments to an end.