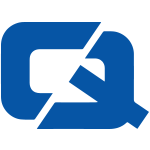 Car owners guilty of leaving their vehicles unattended with the engine running could experience more heartache than simply theft.
A motorist from Greater Manchester left his keys in the ignition of his car parked in his driveway when a thief made off with the vehicle.
But Frank Duke not only lost his Honda Civic, but his granddaughter's beloved pet Labrador Max too.
Mr Duke was about to take Max for a walk when he popped back into the house for "about 30 seconds", which was enough time for the thief to make a getaway.
Speaking to the Manchester Evening News, his wife Gweneth explained: "Neighbours told us they saw it speeding down the street and knew by the way it was being driven that it couldn't be my husband behind the wheel."
Fortunately Max was retrieved, but the Dukes are now left without their car.
Some car insurance companies state on their policies that a claim on the theft of a car whose keys were left in the ignition may not be valid.
Visit the #1 Car Insurance page