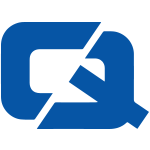 Long-time car owners looking to take advantage of the scrappage scheme have been advised to ensure they do not unwittingly get rid of a cherished classic.
The Classic Motor Show has reminded motorists that many of the family vehicles from the 60s, 70s and 80s which are now being traded in may be worth more if sold on than they would be when scrapped.
However, many owners are failing to establish what their vehicles are worth before scrapping them, meaning that a number of valuable classics are being destroyed.
The show's organisers have therefore called on would-be scrappage users to research their car before getting rid of it in order to ensure they are not disposing of a sentimental favourite.
This, they said, will help classic cars to find their way into the possession of someone who "would love to own it and would really look after it".
Birmingham's National Exhibition Centre will play host to the Classic Motor Show this year, with the event due to take place over the coming weekend.
ChoiceQuote – the #1 page for car insurance