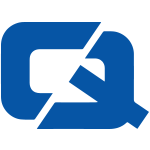 In order for older cars to perform to the best of their ability, owners should ensure that they regularly clean the fuel injection systems.
At least that is the opinion of fuel system treatment organisation STP, which has claimed that the contaminants that build up over extended periods of time can clog up and incur power losses and poor running.
Carrying out regular maintenance on fuel injection systems is essential after at least every 3,000 miles travelled by a car, it added.
A spokesperson for the company stated: "Older cars can be a very cost-efficient means of transport, but, inevitably, they need looking after, especially as they are seldom protected by warranty."
This comes after vehicle servicing network Carcraft recently warned motorists that the failure to regularly check oil levels could result in a hefty repair bill.
Meanwhile, a survey conducted by Comma found that 50 per cent of UK motorists never check their oil.
Visit the #1 car insurance page at ChoiceQuote