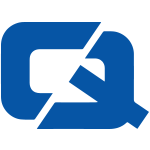 Car owners have been advised to exercise extra caution over Halloween and Bonfire Night as research has revealed an annual spike in vehicle damage during this period.
Around 52 per cent more claims are made on Halloween than the average day, with Bonfire Night following closely behind with an increase of 50 per cent, according to Norwich Union data.
Halloween vandals have set vehicles on fire in the past but less extreme car insurance claims have involved broken aerials, wing mirrors and windscreens.
The average cost of damage to cars on October 31st reaches nearly £1,000 and 23 per cent more cars are actually stolen.
Bonfire Night tops this with a 24 per cent increase in car thefts.
Norwich Union claims manager Paul Redington said: "Halloween and Bonfire Night should be enjoyed by all but unfortunately these dates are also now associated with mindless damage to people's cars."
He added that the darkness and noise of November 5th in particular gives cover to "opportunistic thieves".
Police forces around the country are preparing to step up their patrols during the forthcoming festivities.