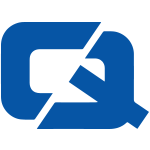 Motorists have been urged to keep their car keys out of sight in their homes in a bid to tackle the escalating problem of burglary car thefts.
Vehicle tracking system provider Cobra UK has warned car owners that as vehicles become more sophisticated and tamper-proof, thieves are stepping up their measures to steal them.
Managing director Andrew Smith commented: "Thieves have two main options when attempting to steal a modern car.
"They can either take the keys or lift it onto a truck."
The former option is made easier by the fact that many drivers leave their keys in plain view from the outside and often near the front door.
Meanwhile, police in Surrey recently recorded a string of these so-called Hanoi burglaries, some of which involved a hook device which thieves were able to feed through letterboxes to get the keys.
Visit the #1 Car Insurance page