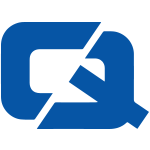 27 September 2012

Learning to drive is a major milestone in a young person's life but new research has shown that it is actually costing them much more than they earn.
The Institute of Advanced Motorists (IAM) looked at how getting behind the wheel for the first time and learning the basics of driving is hitting 16 and 17 year olds hard in the pocket. While it may be seen as a right of passage and something that every teenager must try, the financial implications behind learning to drive are proving more costly than what most adolescents can actually afford. The IAM noted that the main problem behind this is the cost of car insurance and the ease in which some people can actually secure it.
Officials at the IAM highlighted the fact the cheapest insurance quote a 17-year-old male could expect to receive is £7,868.38 and that's even when the person in question is in full-time employment. However, this can be significantly reduced through the use of telematics. These devices, often referred to as the 'black box', monitor a motorist's performance and rewards good driving by lowering the insurance policy price but can also punish flouting road regulation by increasing the figure, in this case telematics would slash the cost to £4,464.69.
However, the IAM noted that the average salary for a 16 or 17 year old is around £9,300 meaning that they will struggle to pay for the cost of their vehicle, forcing them to either rely on their parents for funds or even go as far as to have to take out a form of loan to cover the costs.
Simon Best, IAM chief executive, said: "The expense of learning to drive may affect young people's chances of getting a job, especially in rural areas where it is essential to get to work, creating a vicious cycle. The challenge faced by the government, insurance companies and road safety experts is striking a balance between much-needed experience and manageable costs."
For the #1 car insurance – visit ChoiceQuote