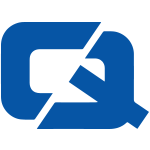 03 May 2013

Car manufacturing saw a 6.3 per cent decline in March, according to new figures by the Society of Motor Manufacturers and Traders (SMMT). In total, only 126,909 vehicles had been produced in Britain that month.
Furthermore, the first quarter of 2013 has seen a two per cent decline in car production, compared to the same quarter last year, whilst commercial vehicles has seen a mammoth drop of 18.7 per cent. With export volumes falling, analysts suggest that a fall in foreign demand is behind these figures.
Mike Baunton, interim chief executive at SMMT, said: "UK vehicle manufacturers continue to grapple with weak demand in Europe. Other factors such as extended family holidays during the Easter period may have also impacted production volumes in March."
Good news was that this decrease was in conjunction with the number of new cars being sold to drivers having actually increased by 5.9 per cent within the same month.
Visit ChoiceQuote – for the #1 car insurance.