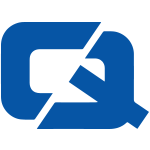 Car sharing is becoming ever more popular with British drivers battling rising driving costs, according to figures from one company.
Liftshare revealed it had hit the "telling milestone" of 250,000 members, with 15,000 people signing up to its network in June alone.
The firm said the surge was down to drivers trying to cut fuel bills, with one user saying he saved over £100 of after-tax cash per month with the scheme.
Liftshare managing director Ali Calbburn said: "As people save money, help the environment and form great friendships through sharing their journeys, our old reputation as a land where your car is your castle is being turned on its head."
Drivers looking to reduce the cost of motoring could also change their car insurance provider to get a cheaper policy.
Liftshare describes itself as a "social enterprise" which was set up in 1997 with the aim of making more efficient use of the UK's cars.