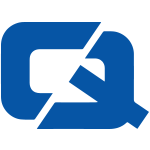 The government needs to support businesses and consumers if the automotive trade is to pick up, according to the Retail Motor Industry (RMI) National Franchised Dealers Association (NFDA).
This follows the news that car sales declined last month by 23 per cent from the year before.
October's sale of 128,352 brand new cars reflects consumers' increasing caution when it comes to spending money, the NFDA claimed.
Director Sue Robinson said: "The next few months could remain difficult if the government does not make moves to help the consumer and business."
She added that the government should take extra measures to assist the economy, in addition to cutting interest rates, such as reducing tax.
This drop in car sales has also been felt outside the UK as Nissan revealed a decline by nearly a fifth of sales from this time last year in its European market.
The company has projected a "very difficult" time ahead for the automotive industry.
Visit the #1 Car Insurance page