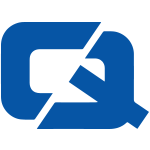 Motorists who are planning to embark on a long-distance drive this summer should take care to ensure their vehicle's windscreen is in tip-top condition.
According to the Retail Motor Industry Federation (RMIF), one of the most important aspects of car safety is having a clean windscreen without streaky marks and dirt.
Impaired vision can often lead to accidents, so drivers are advised to ensure their windscreen washer bottle is always full and that windscreen wipers are replaced regularly.
RMIF director Sue Robinson explained: "Empty washer bottles, fly stains, low-level sunlight and dust can all combine to impair vision for the motorist.
"Air conditioning can also cause a 'haze' on the inside of the windscreen."
The Royal Society for the Prevention of Accidents recently warned motorists who intend to set out on a long summer drive to ensure they keep their wits about them at all times when behind the wheel.
For the #1 car insurance – visit ChoiceQuote