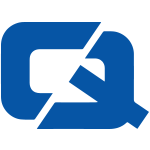 Policyholders have been advised to avoid using mobile phones while driving after a number of high-profile exposes of celebrities doing just that.
Using mobile phones is an activity best avoided by car insurance customers, it has been advised.
According to Confused.com, talking on a mobile phone while driving is not worth the risk it poses, both to the health of motorists and their car insurance premiums.
Commenting after Ashley Cole, Frank Lampard and Jeremy Clarkson were all spotted using their devices behind the wheel, the site's managing director Debra Williams said that the sightings reflect a broader apathy towards the laws in the UK.
"Although many drivers feel that they can safely respond to a text message, or answer their phone, while staying in control of their vehicle, it is important to remember that no driver is infallible – taking your eyes off the road, even for a second, is ill-advised," she commented.
Ms Williams added that no phone call is worth risking lives or car insurance premiums for.
In related car insurance news, comScore has this week revealed that a growing number of people are buying cover for their vehicles on the web.