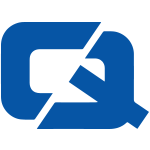 Car manufacturers around the world are now responding to international pressure to become greener and introducing environmentally-friendly measures, according to a motoring expert.
Calls to improve the environmental credentials of vehicles are growing and Chas Hallett claims that car makers are responding with greener and more energy efficient vehicles.
Mr Hallett, editor of Autocar magazine, told BBC Radio 5: "There is a huge mounting pressure on car makers to [release] more environmentally friendly models but to be fair they do seem to be responding at the moment."
Speaking at the start of the 78th International Motor Show in Geneva this week, the motoring journalist suggested that "everyone's got some sort of environmental concept" at the moment, with many manufacturers planning to showcase their new ideas in Switzerland.
Mr Hallett added that "everyone's got some sort of environmental concept" at present, with many new innovations debuting in Geneva, including those that lower emissions and produce cleaner emissions and often come with cheaper motor insurance premiums.
Toyota has unveiled the latest version of its new iQ city car at the Geneva International Motor Show. Complete with a choice of diesel and gasoline engines, the tiny car seats four and has a small and fuel-efficient engine with low emissions.