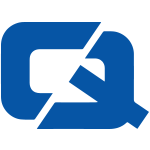 Price transparency is a top priority for car rental customers, with many wanting dealers to supply them with details of the final price, according to a new survey.
A poll of 2,000 customers by rental giant Avis found that 65 per cent of renters felt that knowing the final price before they left their car was very important and 62 per cent believed that getting an all-in price was their most key consideration.
Other major factors for car rental customers include the ability to choose the exact make and model of car, motor insurance holders might be interested to read.
Daniel McCarthy, Avis UK commercial director, said: "The survey provides a valuable insight into what customers see as their biggest priorities through the rental car process."
Recent figures from National Car Rental showed that speeding fines across its UK customer base fell by 108 per cent over the fourth quarter of 2007, compared with the same period of 2006, the biggest year-on-year fall last year.