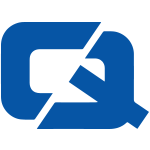 Motorists concerned about rising fuel bills could reduce their petrol costs by up to 75 per cent by car sharing, a driving groups says.
The Royal Automobile Club Foundation (RACF) said UK drivers who commute to work by car could make huge savings by giving and taking lifts.
Government statistics quoted by the group revealed only around one per cent of people have ever taken part in a formal car sharing programme.
RACF deputy director Sheila Rainger said: "In light of current high fuel prices, motorists should not overlook the potential benefits of car sharing, which can reduce the cost of their journeys by up to three quarters."
To achieve the most savings drivers should form car sharing groups with four people in them, the group said.
According to the RACF there are 18 million daily car journeys to work in the UK out of a total of 25 million general job-related commutes.
Motorists keen to reduce regular motoring-related outlays could also switch car insurance provider to get a cheaper deal.
Advice recently issued by the EU commission included tips on how to drive in an eco-friendly manner which could cut emissions and fuel bills.