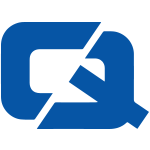 A Gloucestershire locality has become the victim of a spate of car vandalism incidents, according to a newspaper.
The Gazette has said that residents in Bredon, in Yate, have had some 24 cars attacked by criminals in the last week, meaning car insurance claims could be high from this area of the country.
"I am certainly concerned about the vandalism and I am keen for the council to look at options of making it more difficult for criminals," said Northavon MP Steve Webb, according to the newspaper.
The latest case of theft involved two cars having their car stereos and CDs stolen from them. Two cars were recently also scratched with a key, the Gazette states.
Residents of Humberside were recently called upon by the area's police force to help them to reduce levels of car crime.
They were advised to remove all valuable items and equipment from their cars to avoid encouraging criminals.