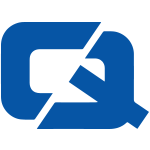 Motorists who believe if their car is not broken there is no need to fix it this winter are relying on a false economy, it has been claimed.
According to Car Parts Direct, people who fail to service their vehicle in time for the winter months are more likely to experience a breakdown.
Research carried out by the company revealed that 36 per cent of drivers admitted they had not serviced their car within the recommended time schedule.
Mark Cornwall of Car Parts Direct said: "Most major repairs and breakdowns happen because basic checks and maintenance are ignored."
Motorists have therefore been urged to carry out routine checks on their lights, wiper blades, drive belts and brake pipes, particularly as temperatures begin to fall.
Tyre provider Protyre recently warned car owners of the dangers of driving with bald or under inflated tyres after it revealed in a study that only one in five drivers have safe tyres fitted to their vehicle.
Visit the #1 Car Insurance page