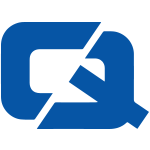 The chancellor's VAT cut of 2.5 per cent may not affect the motor industry because it is not enough to tempt hordes of car buyers back into showrooms, it has been claimed.
According to Paul Brown, tax director for Trevor Jones, a £425 reduction on a £20,000 car is not enough to encourage people to spend.
He added: "The sting in the tail of course is that the VAT change is only temporary, and by 2010 to 2011 everyone, dealers included, will be paying for the chancellor's rescue plan through increased levels of tax."
Meanwhile, used car valuations expert at HPI Martin Keighley said the future of the motor trade industry depends on how Alistair Darling's plans pan out for the economy.
Unemployment combined with rising stock and low demand will ultimately lead to falling profits for motor traders.
The Retail Motor Industry National Franchised Dealers Association should welcome news of a VAT cut after it claimed the government needed to support businesses and consumers if the automotive trade is to pick up.
Visit the #1 Car Insurance page