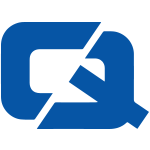 Sports car firm Porsche is claiming victory in a campaign to prevent the introduction of a £25 charge on larger vehicles driving in London.
Mayor of London Boris Johnson has ditched the planned congestion charge for more fuel-reliant vehicles following a legal challenge by the luxury car maker.
The plans were originally instigated by former mayor Ken Livingstone but would have actually caused a rise in congestion, according to Porsche's argument.
Porsche UK boss Andy Goss said: "Porsche is proud to have played a decisive role in striking down such a blatantly political tax increase targeting motorists."
The news could please performance vehicle drivers with sports car insurance who were worried about further charges on top of rising fuel costs.
Porsche has been awarded legal costs following its challenge, which it said would be donated to charity.
According to the BBC Mr Livingstone said abandoning the charge was a "further blow" to tackling climate change.