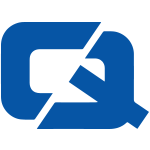 With first-time MOT failure rates in the UK being higher than other European countries, car owners are being warned to check their vehicle before the test.
Recent figures from the Vehicle and Operator Services Agency, received from the Advanced Motorists Trust found a 21.6 per cent failure rate occurred in the UK last year, with 271,000 of these cases owing to lighting failures, which can be easily fixed by an amateur mechanic.
On the back of this information Haynes, the car manual manufacturer, suggest owners do basic checks on aspects like wiper blade and tyre depth before booking the vehicle in for the test.
J Haynes, the vice chairman and managing director of the firm, said: "It takes very little time to check a car over before submitting it for an MOT test. This is invariably cheaper than having your car fail the MOT test."
This is advised as a good way to reduce money spent on car financing like car insurance and tax.
In related news, drivers in the north-west have been given a further opportunity to cut safety and car insurance risks, by going on a police course rather than getting points on their licence when caught speeding.