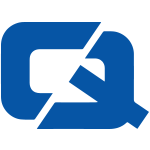 East Cheshire police are stepping up patrols this winter in a bid to reduce the number of deaths and injuries on roads with high accident rates.
Police will patrol the 'red routes' in unmarked cars and motorbikes to catch drivers breaking speed limits, using mobile phones or committing other motoring offences.
Traffic management officer constable Paul Burke referred back to the police's road safety Impact Day held at the end of October saying in six hours officers stopped 112 vehicles for various offences.
Half of those stopped, he added, were not wearing seatbelts.
"Years of experience show that a seat belt can save you from death or serious injury in the event of a collision. To ignore the rule is just irresponsible," he said.
Meanwhile, a police initiative in Suffolk has contributed to making roads safer.
Halfway through the ten-day Save a Life project, officers reported that they stopped and reprimanded more than 2,000 drivers for breaking road regulations.
Visit the #1 Car Insurance page