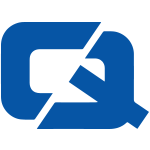 15 October 2012

Parents travelling with children know that it can be a stressful experience and the last thing someone wants is a problem with a booster seat.
The Institute of Advanced Motorists (IAM) noted that people need to check that they pick the right child seat and not just how to properly fit it as it could be putting a child's life at risk should anything happen.
Amanda Smith, guest contributor for the IAM's weekly driving trips, noted that children under the age of three travelling in the front of the car need their own specific harness and added that an adult seatbelt would not suffice.
She went on to say that those aged between three and 11 will be able to have an adult belt should a child's one not be available.
"The key to keeping your child safe on the road is vigilance and information. Knowing which seat to use and when to use it is just as important as knowing the right way to fit it," Ms Smith said.
For the #1 car insurance, visit ChoiceQuote